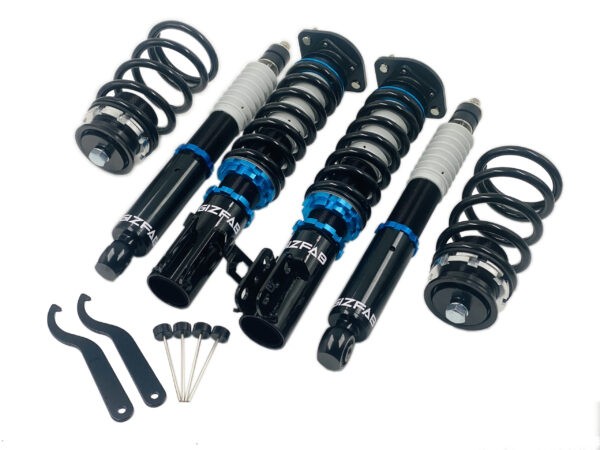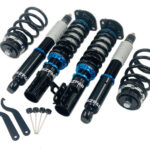 Nissan Micra K11 Adjustable Coilovers
£779.99
Please allow 1-2 weeks for Delivery.
Description
Nissan Micra K11 Adjustable Coilovers
GizFabs Own solution for Coilovers for the K11 Chassis. As used on our Time Attack Car!
Front dampers feature dual platform design
Mono tube design damper
Height adjustment
3 Types of Use Available
32 levels of damping adjustability
Complies to SAE 9254 standard
12 months warranty
Setup Types,
STREET – 5/3 Spring Rate, Ideal for a Daily Driver
TRACK – 7/5 Spring Rates, Ideal for Track Driving. Some will find this setup is a too harsh for road use
RACING – 7/5 Spring Rates with increased valving. Ideal for race setups or someone looking for a more aggressive setup for their track car.